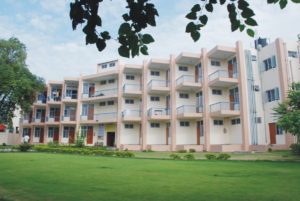 The college has three hostels; Boys Hostel, Sports Hostel and Girls Hostel. Safe environment, hygienic food and comfortable stay are the priorities of the college. Further, CCTV Surveillance, internet facility, restricted entry, experienced warden, AC facility make the life of inmates safe and home like. Festivals like Teej, Holi, Diwali are celebrated with zeal and zest. Besides, Hostel Nights are very entertaining for the inmates. Regular interactive meetings of the hostel inmates with the Principal are conducted for better functioning of the Hostels.
Cafeteria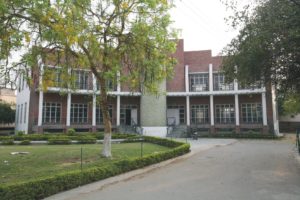 Lyallpur Khalsa College, Jalandhar has a double story canteen. College canteen building is near the open-air theatre. It can accommodate 500 students at a time. The cleanliness and hygiene in the canteen and hospitality of canteen staff mark the features of a spacious canteen. Students can enjoy a variety of Indian and continental food items at affordable prices. Apart from Canteen, there is a kiosk of juice and coffee and a mini cafeteria on the campus. Canteen and cafeteria display the menu and price list for the convenience of all.


The college has a spacious and envious academic infrastructure. It includes 3 seminar halls and a conference hall. Dept. of Computer Science has its own separate conference room. These well built and well-lit halls have ample seating capacity. The acoustically sound halls are fully air-conditioned and are well equipped with state of the art audio-visual equipment. These halls cater to versatile use like conferences, seminars, quiz shows, briefings, guest lectures, symposiums, project presentations, faculty development programs, and meetings etc.
Soon Lyallpur Khalsa College will boast of having one big auditorium which will feature all the modern state of art facilities. It is under construction and approaching fast to its completion. This hall will have enough seating capacity to organize bigger events under a roof like Annual Report function and Convocation Program.